High-quality products without harmful chemicals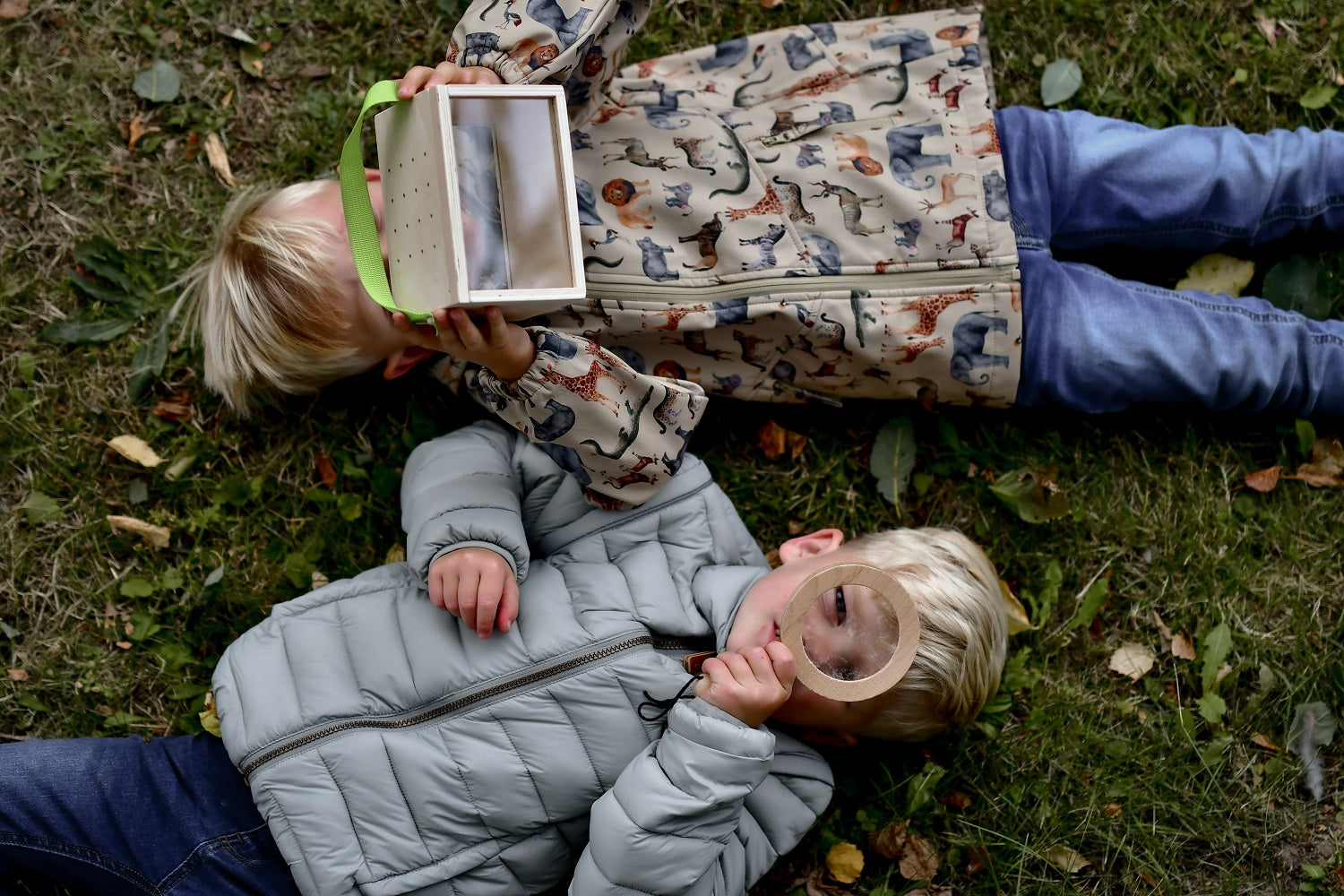 Children wear and use our products from the very first days of their lives and while they grow up. Their days and yours as a parent should be all about adventures, fun, and exciting new milestones. Not about chemicals. So, it is extremely important to us that our products are safe and without any harmful chemicals.
Since outerwear must be waterproof or water- and dirt-repellent, chemicals are unavoidable in the production. But some chemicals can cause serious and long-term harm to human health and the environment. It crucial for us to avoid toxic chemicals and apply new technologies that offer safer, non-toxic alternatives that maintain our products' high quality and functionality. 
By choosing products from mikk-line you get:
- Fluorine-free outerwear. 
- Nickel-free buttons and zippers.
- Phthalates-free footwear made of natural rubber.
- Non-toxic silicone tableware and home items without BPA, BPS, PVC, Lead and Phthalates.
OEKO-TEX® certified is your assurance for kids' clothing without harmful chemicals
Look for OEKO-TEX® STANDARD 100 certification, if you want extra peace of mind that a mikk-line garment is free from harmful chemicals and safe for your child.
Look for "OEKO-TEX" in the product description, or the OEKO-TEX sticker/label attached to the physical product.
OEKO-TEX® STANDARD 100 is a globally recognized certification specific for textiles, where an independent organisation thoroughly tests our products on the level of chemicals used in all parts of the production, from fabric, stitching, buttons, to zippers etc.
OEKO-TEX® STANDARD 100 sets strict limits on the use of harmful chemicals, including PFAS, to guarantee that the tested product is safe for your child's health. The test criteria and limits are updated at least once a year to account for new chemical concerns. Visit the OEKO-TEX® website for more information.
The requirements and limits depend on the product class as defined by OEKO-TEX®. Our products fall within the following two product classes:
- Product Class 1 includes products for babies and has the strictest requirements and limit values. Brushed wool items from mikk-line are certified according to this product class.
- Product Class 2 includes products with skin contact, for example clothes and outerwear. Mikk-line items certified according to OEKO-TEX STANDARD 100 product class 2 include thermal wear, rainwear, softshell, snowsuits, winter jackets, hats, and swimwear. 
We comply with international chemical restrictions
When you buy a mikk-line product, assured that all our suppliers have committed to our chemical restrictions, including contents or levels that are forbidden by law or restricted by our customers. 
Our suppliers must ensure that restricted chemicals do not end up in our products or in the surrounding environment, and we conduct random tests, to verify that the restrictions are respected.
Across all products, we comply with chemical restrictions based on the EU Chemical Regulations and Legislation REACH. This regulation limits or bans chemical substances that have unacceptable risks to human health and/or the environment. Only the most hazardous chemicals are banned by REACH, but new chemicals are regularly added to the list. See the list of restricted chemicals.