Fluorine-free outerwear that keeps your child dry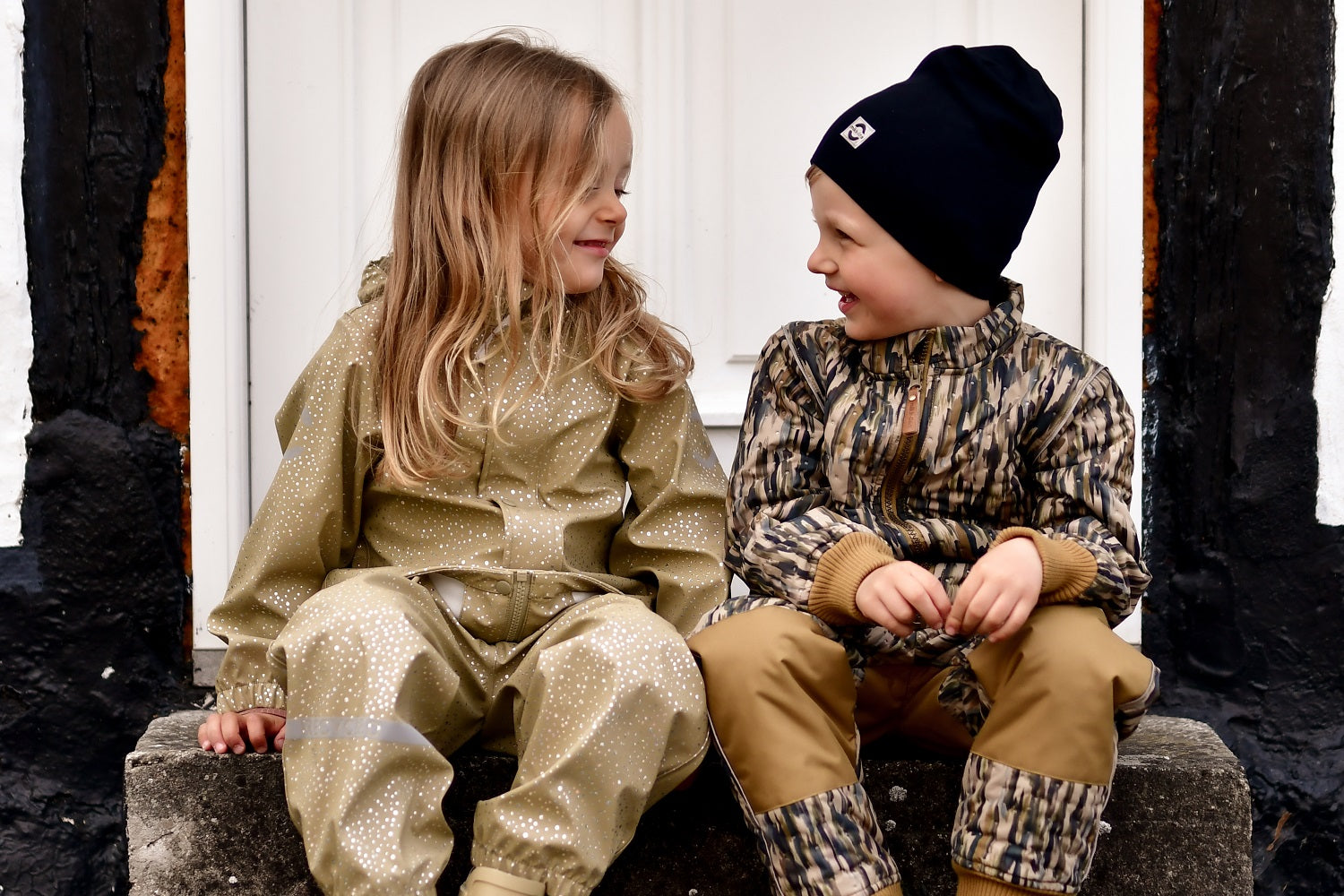 As a parent, you want to give your child outerwear that can keep him or her dry with waterproof or water-repellent qualities. That way you can offer your child the magical experience of playing and enjoying the outdoors in any weather.
Unfortunately, not all outerwear is safe for kids and the environment, as fluorinated substances such as PFAS and PFCS have been found in some types of water-repellent coating. PFAS and PFCS are known to persist in the environment and humans, for generations to come, and most research indicates that these substances can be dangerous to human health, if consistently exposed to them over a long period.
At mikk-line we strongly reject using any fluorinated substances in the production of our products.
All our PU rainwear does not have water-repellent treatment, as the fabric is waterproof and therefore need no water-repellent coating. 
Since 2019, we have switched the coating on all our other waterproof / water-repellent styles to BIONIC-FINISH® ECO coating. This coating is not only 100% fluorine-free, but also has several other benefits, as you can see in the next section. 
BIONIC-FINISH® ECO – fluorine-free coating
To protect children and the environment from hazardous fluorine substances, we have chosen to use BIONIC-FINISH® ECO coating on most of our outerwear made from synthetic fibres like polyester and nylon.
BIONIC-FINISH® ECO is a non-fluorinated and highly durable water-repellent coating that can withstand water, oil, and soil. It is developed with inspiration from nature, where birds' feathers have a unique water repellence. 
The advantages of BIONIC-FINISH® ECO include:
- It is biodegradable and free of fluorides.
- The garment becomes water- and dirt-repellent. 
- The garment dries faster.
- It preserves the garment's colours for a longer time.
- It is durable up to 20 wash cycles at 40°C.
Find more information about BIONIC-FINISH® ECO here.