Silicone tableware - 100% food-grade and non-toxic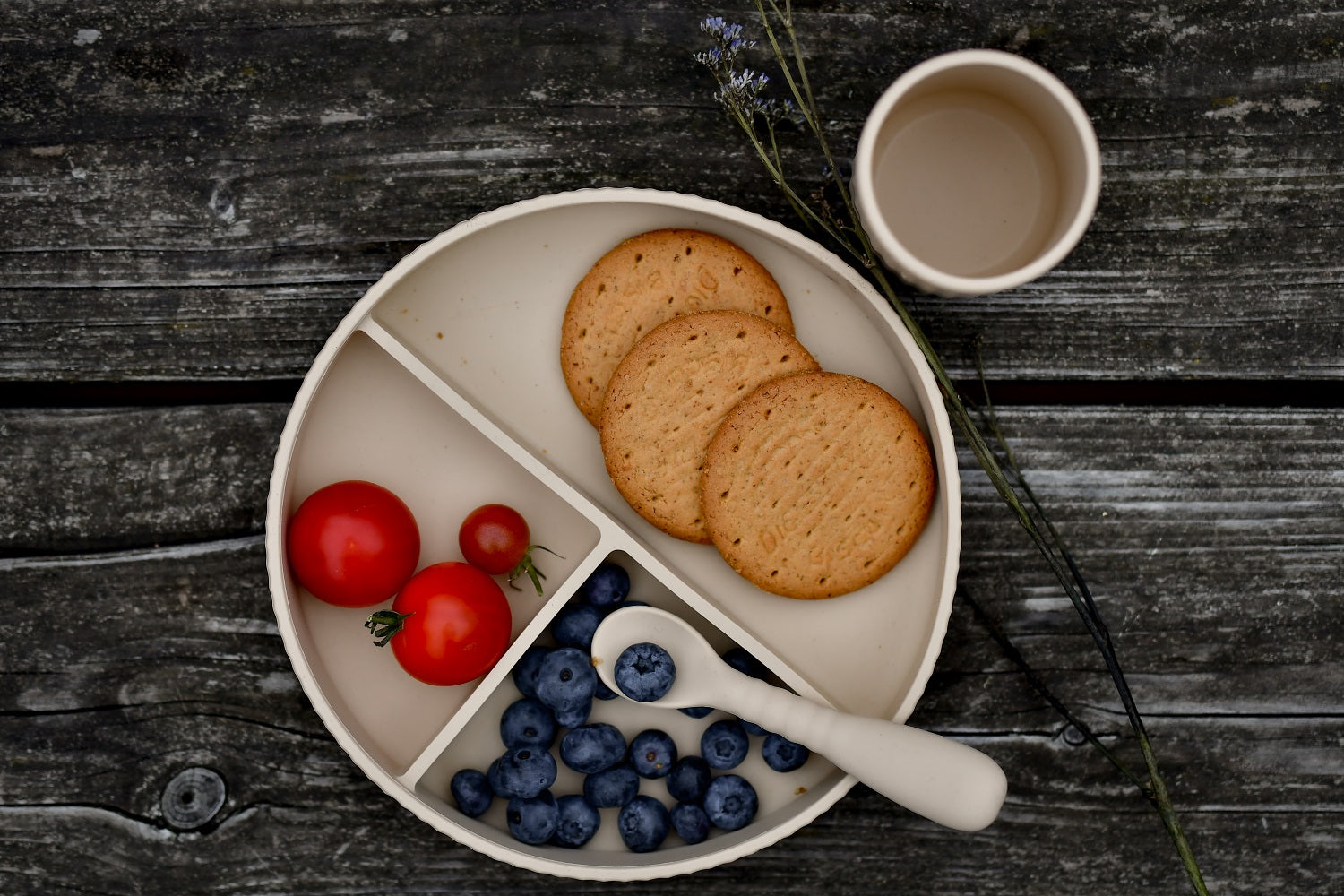 Mealtime with your child should be a joyful and meaningful time, where you introduce your child to a world of flavors and tasteful experiences. It is a time for bonding and a time for developing social skills, motor skills and independence from self-feeding.
To ensure positive experiences at the dinner table, the material of your tableware matters. You want practical and non-toxic tableware that do not release any harmful chemicals for your child to consume.
Kids' tableware from mikk-line is made from 100% food-grade silicone without harmful chemicals such as BPA, BPS, PVC, Lead and Phthalates.
Chemical concerns linked to plastic tableware
PVC, a plastic softener, is found in some plastics tableware, but with chemical additives such as phthalates and lead, PVC can be toxic to your child's health. There are also concerns about bisphenol A (BPA) and bisphenol S (BPS) in plastics, as both chemicals are known to affect human hormones and potentially cause harm to human health.
The main concerns about these chemicals in plastics relate to exposure to heat, as heating food on plastic plates in the microwave or putting them in the dishwasher may release harmful toxins.
Safe tableware made of 100% food-grade silicone
Compared to plastics tableware, mikk-line's food-grade silicone tableware is a safer choice, as it is made from non-toxic polymer called "silica". This material does not release toxins when heated, so you can heat the food in the microwave and let the dishwasher do the cleaning without any worries. Besides being a safe choice for your child, mikk-line silicone tableware is 100% child friendly with a modern and non-slippery design that will withstand the "throw it on the ground to see what happens" phase.
LFGB certified silicone tableware
Mikk-line silicone tableware is 100% food-grade, as it meets European regulatory requirements for food contact materials. Our silicone products are tested and certified according to the European LFBG standard for silicone products, which verifies that our silicone products are without any harmful or toxic chemicals.  
See all mikk-line silicone products