Avoid phthalates with our wellies and boots of natural rubber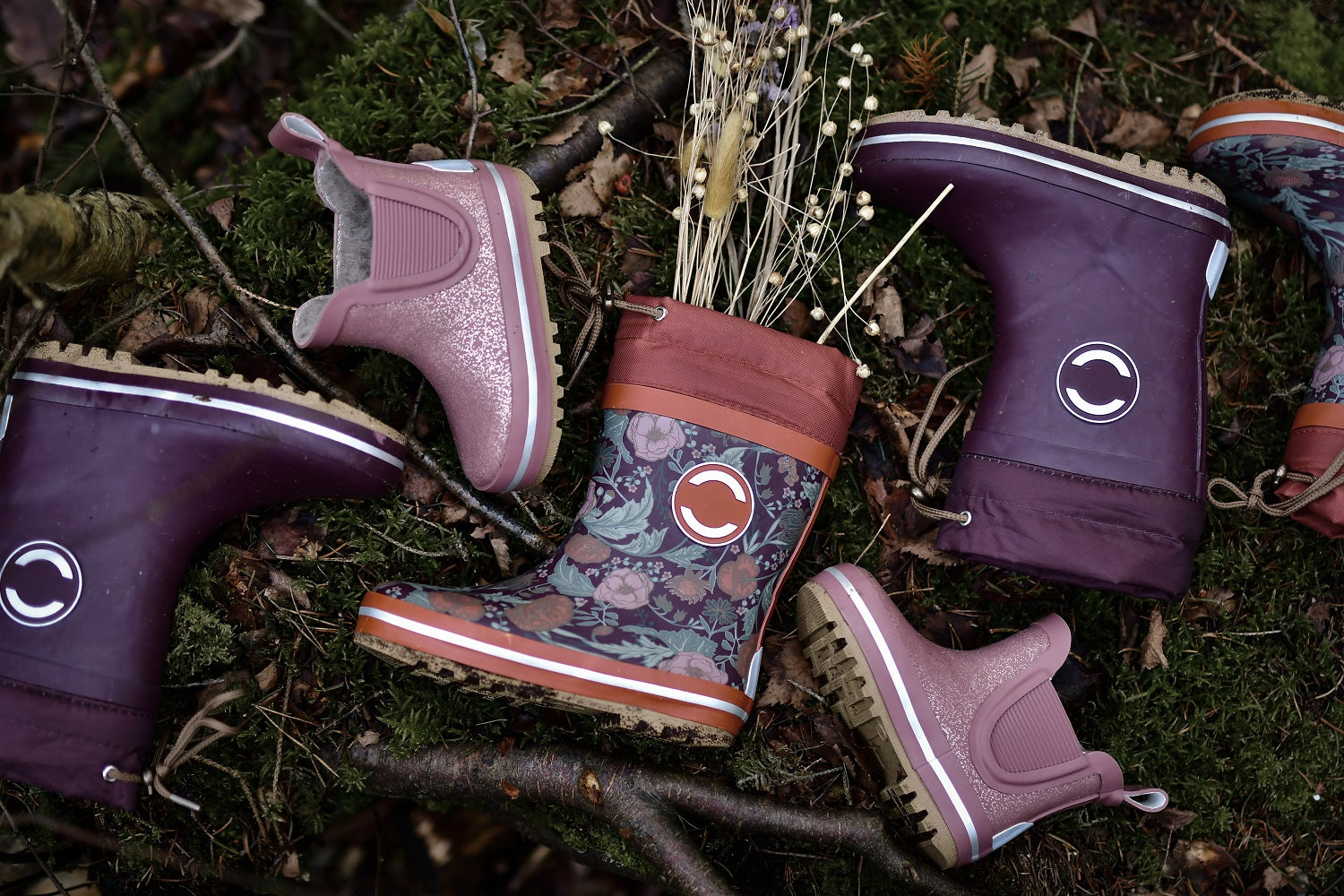 Phthalates are chemicals commonly used as plasticizers to make certain products more flexible and durable. However, phthalates are known to interfere with our hormonal system and can cause serious and long-term health problems, particularly in young children.
For mikk-line boots and wellies, we have opted for natural rubber (also called ISOPRENE). This is a natural material derived from extracting a liquid sap (latex) of rubber trees, and it is completely free from phthalates.
All mikk-line wellies and boots are made with natural rubber, and therefore without harmful phthalates.
Boots and wellies made with natural rubber have excellent wear and tear resistance. They are waterproof and highly durable, yet super comfortable for the child, as they are soft and flexible. 
How to take care of your natural rubber boots and wellies
- Use an oil-based waterproofing spray (preferably without PFAS) to impregnate your boots/wellies regularly. This helps to moisturize your wellies and prevent them from cracking. Avoid spraying on the outer sole, as it may become slippery.
- Clean your boots or wellies often. Use a soft cloth with water and regular dish soap.
- Let your boots and wellies dry at room temperature. If there is water inside the boots/wellies, fill them with newspaper.
- Avoid exposing your boots and wellies to sunlight and extremely high or low temperatures for long periods.
- Store your boots and wellies upright in a dry, dark, and cool place.