mikk-line's functional and safety details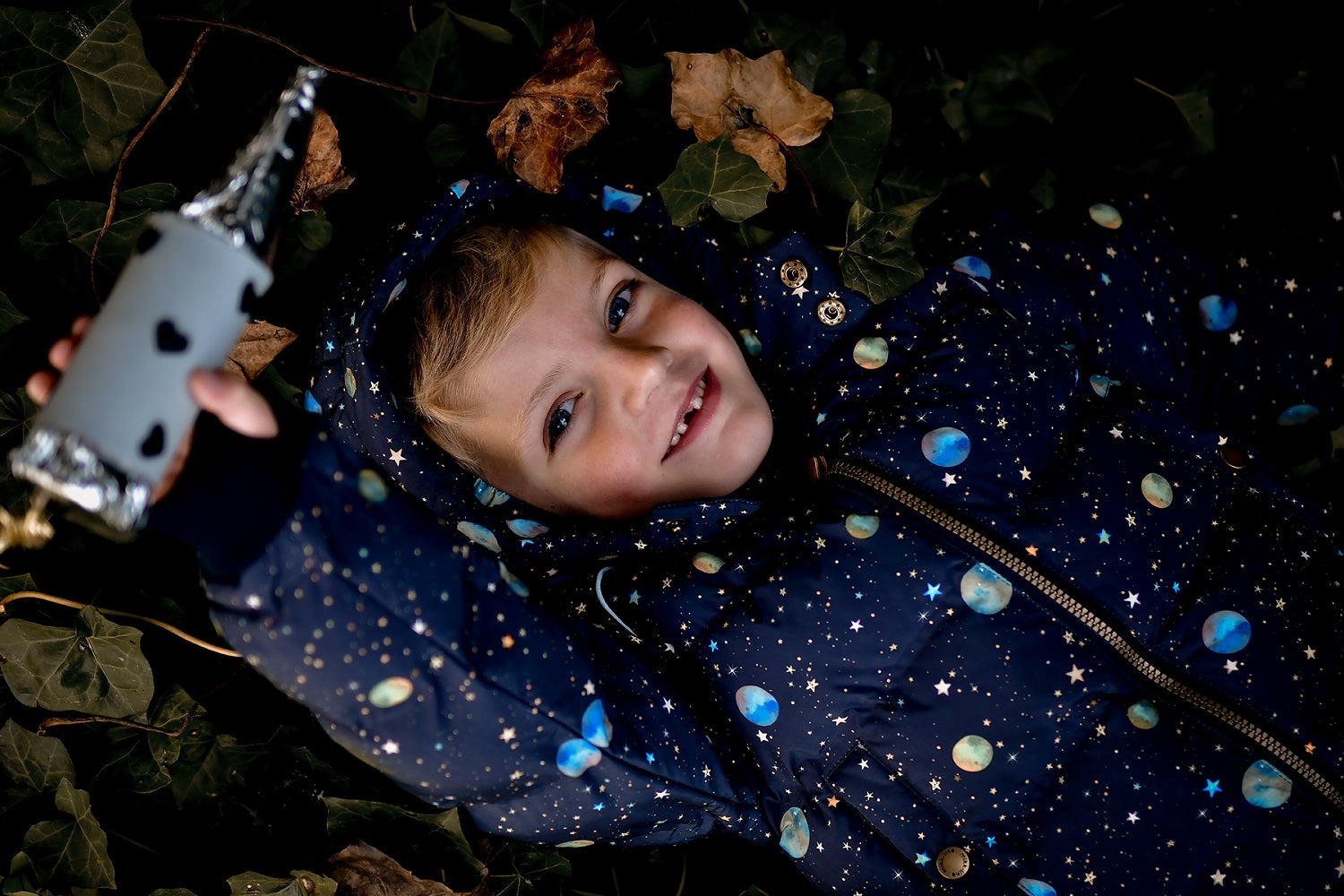 mikk-line outerwear is carefully designed, down to the smallest details. We would like to highlight some of the most important and practical features, as they are crucial for both your child's safety and the functionality of the outerwear.
Welded Seams
All the seams in mikk-line's PU rainwear are welded, and all the snowsuits, ski pants, winter jackets, and nylon mittens/gloves from mikk-line have taped seams. Both methods make the clothes extra waterproof, and whether one or the other is applied depends on the material and its thickness.
Foot Straps
All mikk-line snowsuits, rain suits, rain pants, and ski pants have practical and adjustable foot straps. Place the foot straps under the boots to prevent the pants from sliding up. This detail ensures that water cannot enter the boots, and it keeps the feet dry. The straps are easy to adjust with buttons, so you can find the right fit for your child. We use extra durable silicone foot straps on all snowsuits, ski pants, and PU suits.
Detachable Hood
We have taken great care to prioritise safety, so that you can let your child play outdoors with ease of mind. Therefore, all our hoods are detachable, which allows the hood to immediately loosen if it gets caught in something.
Adjustable Suspenders & Waistband
We have carefully considered all the details to give our pants the perfect fit. Our rain pants for the youngest children are designed as bib pants that cover the front of the belly and the back, providing extra protection against cold and moisture. The bib pants have a snug elastic waistband and adjustable suspenders. For older children, we use regular rain pants with an adjustable elastic waistband. This detail is also featured in all our thermal pants, softshell pants, and ski pants without suspenders. Children need to be independent, so we do our best to make the pants easy for them to put on and take off.
Elastic at Ankles and Wrists
We have placed snug elastic bands at the ankles and wrists to ensure that the pant legs and jacket sleeves stay in place and keep water out. Our twill snowsuits also have an additional close-fit windstop elastic in the sleeves, which effectively blocks wind, water, and snow. Whenever possible, we include thumbholes in the cuff of the sleeves, to allow children to cover their palms while keeping their fingers free to play, ride a bike, etc.
Reflectors
Most mikk-line outerwear features multiple reflective details. They are incredibly important for your child's safety when they are near traffic. We use 3M reflectors, approved according to the EN 471 standard, which are visible at up to 140 meters. EN 471 is a European standard that sets requirements for rainwear in high-traffic areas where visibility is crucial. The reflectors are generally positioned to ensure that the child is visible from any angle.
Chin Protection
All mikk-line outerwear includes chin protection. This is a small overlay (an extra piece of fabric) at the top of the zipper, also known as a zipper garage. This practical safety detail protects your child's chin when the zipper is closed.
Inside Name Tag
Name tags are indispensable in children's outerwear. Therefore, we have created a name tag that is easy to write on and withstands wash. We encourage you to take good care of the outerwear so that it can be useful and bring joy to more than one child. Therefore, we have provided space for up to 3 names on the name tags inside our outerwear.