Children's outerwear made from recycled material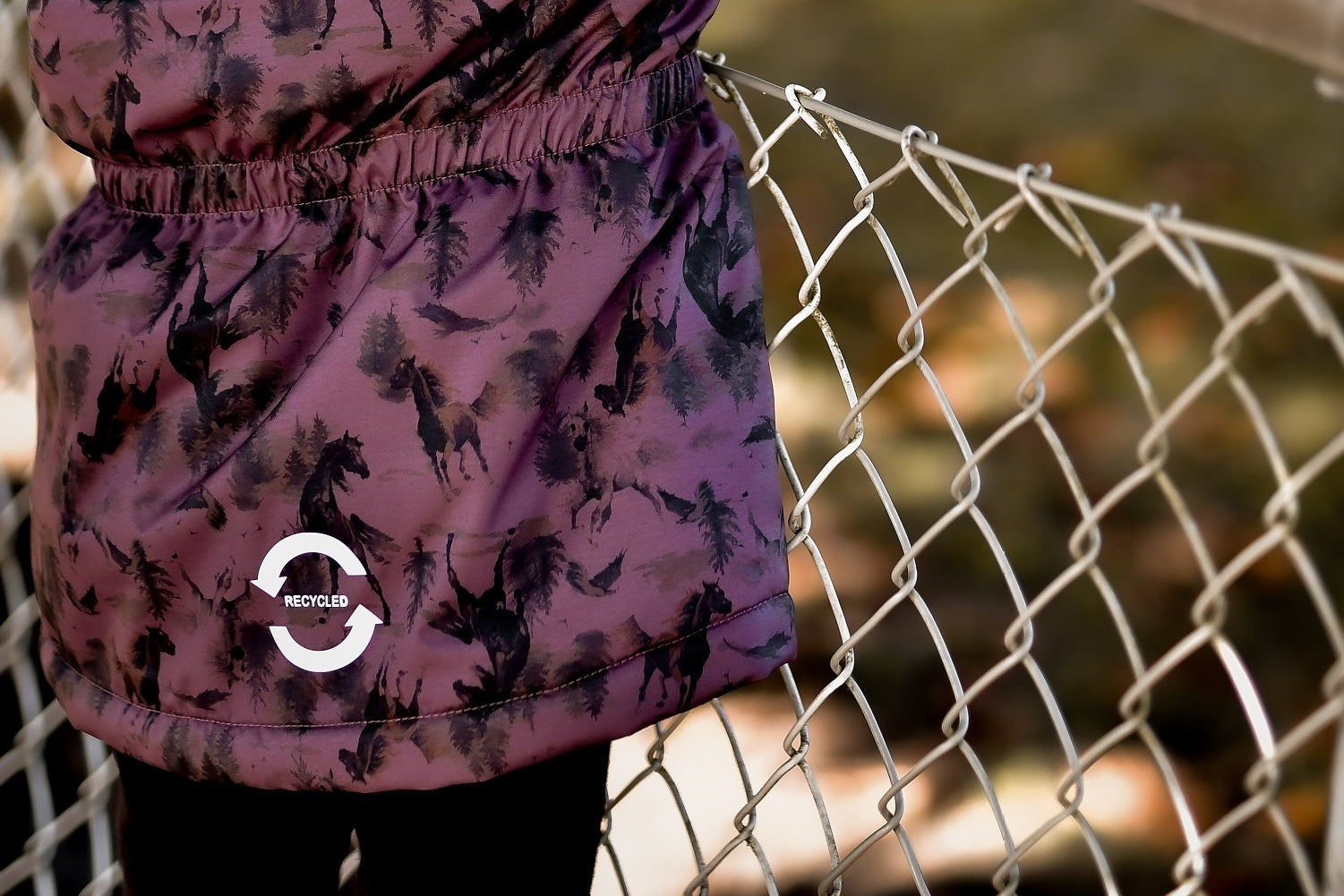 At mikk-line, we select the materials for our products carefully, to make sure that they meet our functionality and sustainability requirements. To us, the best material is one that can stand being used and is produced in a way that takes both people and planet into consideration.
As we specialise in outerwear, our primary raw materials are man-made synthetic fibers, such as polyurethane (PU), polyester, nylon, elastane etc. In 2019, we introduced the first mikk-line rainwear made with recycled PU, and we continue to expand the range of products made with recycled synthetic materials. 
Today all rainwear, softshell, and swimwear from mikk-line are made with recycled PU or polyester. We have also introduced selected styles with recycled material within our range of thermal wear, jackets, snowsuits, and bibs. 
See all mikk-line products that contains recycled material
We are increasingly switching to recycled material because:
- Recycled material has a lower carbon footprint, as it requires less energy and produces fewer greenhouse gas emissions compared to producing virgin synthetic material. 
- It conserves natural resources, including oil, which is the primary raw material used to make virgin synthetic fabric.
- It reduces waste – if sourced appropriately. 
- It matches the same quality and price as virgin synthetic materials.
Global Recycled Standard (GRS) certification
As of 2023, we are proud to be certified with the Global Recycled Standard (GRS). The GRS certification serves to guarantee our customers that the garment is made from recycled material with minimal use of harmful chemicals, and that it is made in adherence to strict requirements that ensure less negative impact on the environment and decent working conditions. 
We have used GRS-certified suppliers and offered GRS-certified garments to our customers leading up to this certification. However, with the new certification, we can finally label and market these garments as GRS certified - starting with our Spring/Summer 2024 collection.