Quality outerwear for kids to explore and treasure nature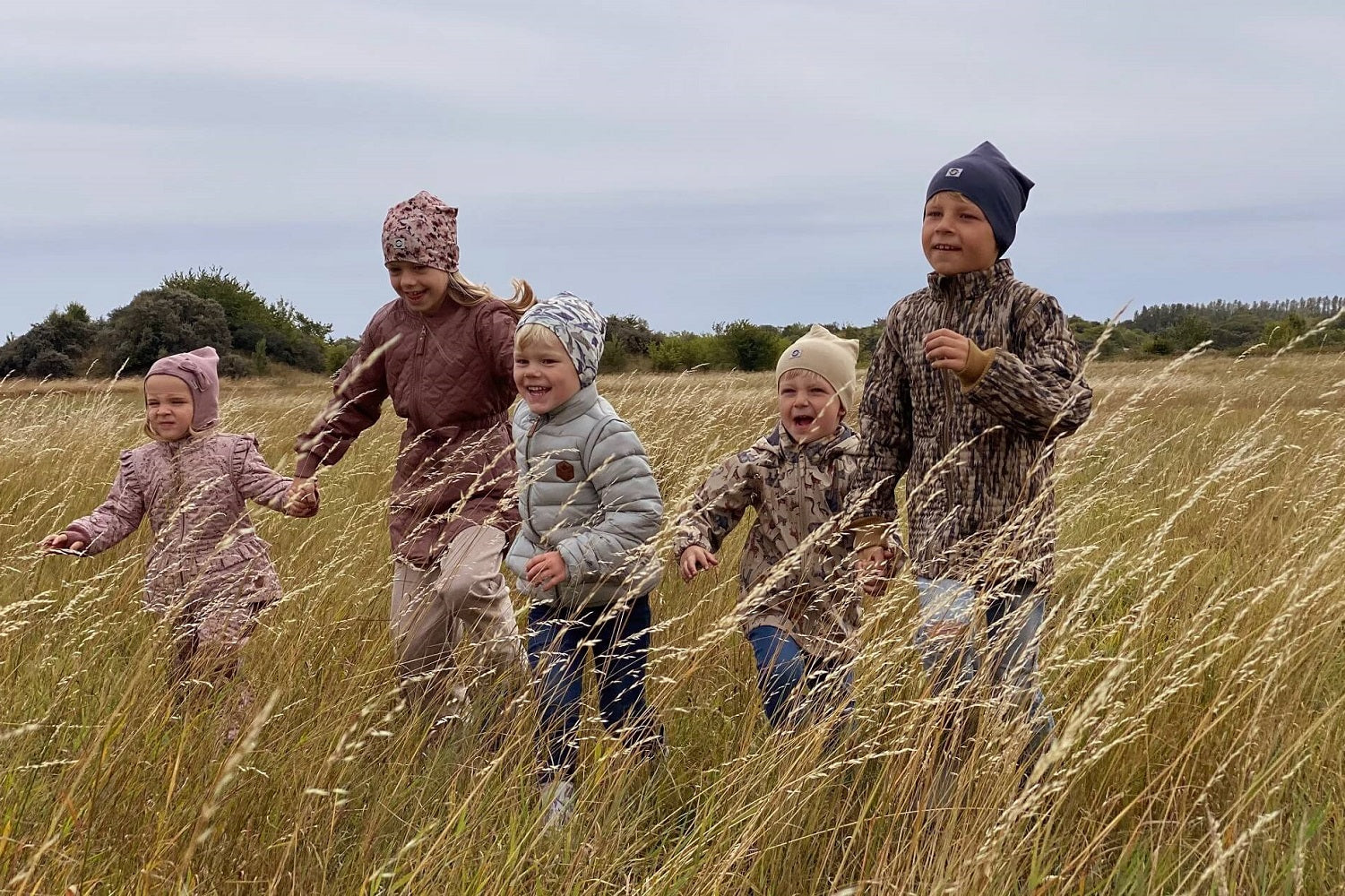 Rooted in the volatile Scandinavian weather, mikk-line has since 1992 been dedicated to give children the opportunity to have fun in any weather and develop an active outdoor lifestyle. Spending time outside is a natural remedy for a better physical and mental health. So, open the door and feel the invigorating fresh air - there is so much to explore!
Climbing trees, jumping in puddles, building caves from sticks, and finding treasures at the beach. Let children build a strong connection with nature, and they will develop the desire to protect it throughout their lives. We consider it our finest job to motivate children to spend time outdoor – treasuring, protecting, and exploring nature.
mikk-line offers high-quality outerwear
made from responsible materials to avoid harming humans, animals and the environment. Because we care to build a better world for future generations. 
All your child needs to have fun outdoors in comfort and style
At mikk-line you will find a wide range of outerwear for all seasons, as well as boots, wellies, swimwear, bibs, and home items. Find the right fit from size 50 cm up to 156 cm for garments, and size 19- 38 in boots and wellies. Besides seasonal styles, you will also find a stable selection of timeless classics.
In developing new designs for our two annual collections, our designer always keeps children close to her heart. Taking inspiration from nature's many wonders, she aims to encapsulate children's fascination with nature in aesthetic colours and prints that hold special meaning to most children.
Focus on safety and sustainability to reassure parents and contribute to a better future
We also keep you as a parent in mind, because we want to make life a little easier for you, by offering practical, reliable, and durable items. Life is too short for worries, so we put safety first with visible reflectors, detachable hoods, chin protection, UPF50+ etc. See all our functional and safety details.
We work tirelessly to offer you more sustainable products with minimal harm to nature, animals, and human well-being. Examples of the sustainability steps we have taken so far include using recycled materials, OEKO-TEX® certification, fluorine-free water-repellent coating, phthalate-free natural rubber and much more.
See more examples of how mikk-line cares for nature, humans, and animals.
Find the best fit for you, treat it well, and make sure it gets a long life
Mikk-line outerwear is made with comfortable materials and fittings that allow children to play and grow with nothing standing in their way. All children are different, and that is okay – at mikk-line you will find a variety of choices within each product category, so you can find the best fit for your child.
If you take good care of your mikk-line item, it will take good care of your child for a long time. When your child has outgrown the item, please help us to continue its more sustainable path, by passing it on to friends or family members, via a second-hand sale, donating it, or making sure it is recycled.